Rent To Own Homes Sarasota Florida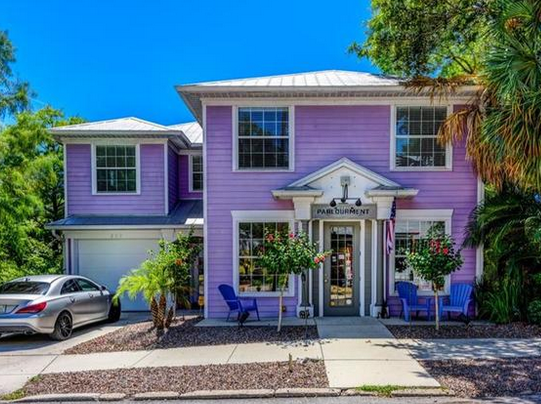 Get Ready To Rent To Own Your Sarasota Home Now!
Whether you are looking for rent to own homes in Bradenton, Sarasota or in other Florida communities, through my work in this area I can help you realize your dream of home ownership. Please read through the information I have provided on this page and then click the link here or elsewhere on this page to have me contact you with more information about this easy, affordable
Rent To Own Program
.
Stop living in someone else's house! Aren't you tired of tossing your money down the drain on rent with nothing to show for it? Find rent to own houses in Sarasota FL that will get you in a beautiful Sarasota area home while increasing your credit rating and working toward your American Dream of home ownership. There are many beautiful Rent To Own homes in Sarasota county, Florida, Manatee county and including Florida communities like Bradenton, Sarasota, Lakewood Ranch, University Park, Nokomis, Osprey, North Venice and Venice, Englewood, North Port, Placida, Punta Gorda, Port Charlotte and Rotunda West.
If you're not familiar with the rent to own or Sarasota lease purchase homes buying method, it it is quite easy. Rent to own is also known as lease to own or lease purchase. It is much like a regular lease: you find a home you like and rent it, you pay a deposit plus first and last month's rent as is normally done, and terms are set for your future purchase of the home. Sarasota FL rent to own homes are ready and waiting for you.
Please read the following to find out more about this rent to own program, what you need to do and how to make this happen for you:
ABOUT:
I would be representing a reputable, verified company in a purchase of a property of your choice. They are a cash buyer that will rent a house to you for up to a period of 5 years. Each year you will know what the monthly rent is and what the home price would be for each year should you decide to purchase. It is in the contract prior to your moving in as well as prior to their purchase of the property. If you decide not to purchase the property during the 5 year program, you do not have any penalties or loss of money.
HOW DOES IT WORK:
You will start with a 1 year lease that can be renewable upon acceptance of both parties each year for the duration of the 5 year Rent to Own Program. It is a lease that will include a 2 month security deposit along with first and last monthly rent. It is basically like a regular rental. Why rent when you can purchase? Why move twice or more over the next few years? Moving is expensive and also includes lots of time and effort. If you would like to review the contract for this Rent to Own program, I can send you an example or meet with you in person to discuss how this works. Feel free to call me at: 941-302-1707 for information or to set up an appointment. The contract for this rent to own homes in Florida program is superior over a general lease.
FEES:
You can enter your contact information through the following link:
Rent to Own Program
. I will then contact you and let you know how to register. There is a $75.00 application fee to proceed. However you can search properties prior to application. There also is a questionnaire prior to your payment of application that may red flag you to not proceed so you would not pay the small $75.00 application fee unnecessarily. This fee is per household. It is NOT required for each individual of residence that is over 18 years of age.
YOUR HOME:
The Rent to Own Program Company wants you to have a nice property to begin. It has to be in an "A" rated school district area. They only accept Sarasota lease purchase properties and houses in other areas that are in good condition or that need very little cosmetic repairs. After purchase of the property, they bring it up to general rental condition at their cost. Prior to their offer on the property, you will have an opportunity to ask for specific items that you would like repaired and/or added prior to the start of your lease term. Please use this link whenever you need to search for a property:
sarasota rent to own houses
. That link will take you to my listings so you can search for your beautiful house in Sarasota and the surrounding areas.
CREDIT/FINANCING:
The 5 year Rent to Own Program allows you to work on your credit, FHA financing and or conventional financing. In the mortgage world you are generally as good as your last 2 income and credit years. For FHA buyers that continue to lose their offers due to being outbid by cash buyers this is a great opportunity to get the property you choose. You are now basically the CASH buyer. So, credit repair coupled with a lease purchase can help you achieve two of your goals at once!
BEGIN NOW:
Simply go to my
Information Request
page and enter your first name and email address so I can follow up with you. Then, please
click here
to go to my listings page to search for properties that interest you. Use the "Sorted By" near the top of the page to find Sarasota Metro Area properties, which also includes Manatee County. If you do not find a property you are interested in let me know. We will help you search general MLS for a house that meets your criteria. If it can meet the Rent to Own Program guidelines for property criteria, we will work to see if it is available. We will do all we can to assist you throughout this process to find and obtain your ideal Rent to Own property. Again the great opportunity here is that you get to pick the house!
Rent to own program homes are waiting for you in: Sarasota, Bradenton, Nokomis, Rotunda West, Venice, Punta Gorda, Port Charlotte, Lakewood Ranch, Englewood, North Venice, Osprey, University Park, Placida, North Port and throughout Florida