About Kay Winefordner
Kay Winefordner has earned her degree in Business Administration from Blackburn College of Carlinville, IL at the age of 20. Prior to Real Estate, she had owned several different companies and brought all of those business traits to real estate. She began her Real Estate Career in 1997 in Sarasota, Florida. Quickly she became one of Sarasota's Top Producing Real Estate Agents and along the way gravitated towards working with First Time Home Buyers and Investors. Real Estate Investors were her passion although she thoroughly enjoyed working with owner occupants. The affordable Home Buyer also became a passion over the years as the Sarasota and Manatee Counties skyrocketed in value. No matter what type of client if Seller or Buyer, relationships were built and loyalty was always established. Today she has been working with the children of clients from years ago.
Not only did Kay successfully work with other Investors in achieving their financial goals in Real Estate, but over the years built a portfolio of investment properties herself which she managed. Many of those properties were in need of major rehabbing which spurred a small handyman company and contractors that worked directly for her. Along with managing her own portfolio, she was a Mentor of a group of new Realtors, a principal partner in a Mortgage Company and had joint ventured with a Title Company. Kay was also a national speaker for a company that instructed individuals on real estate investing while representing gurus like Robert Allen, Carlton Sheets, Jim Banks, and Robert Kyosaki. This opportunity allowed her to travel extensively and learn markets all over the country.
She presently hosts a local talk radio show named Real Estate Unplugged. Her weekly show is broadcast on Saturdays at 2-3 PM. Often times she appears on the local TV News to give updates and thoughts on the real estate market for different shows covering everything from Racism in Real Estate to normal market updates. She has been working to provide valuations to banks and lenders for REO purposes, sale of loan portfolios, and sub performing loans for over 10 years.
She is the 4th youngest and only adopted child from South Korea by a retired couple from the suburbs of Chicago. Her father is a retired Nuclear Engineer from Argonne National Laboratory and mother is a retired psychotherapist in the area of the prevention and treatment of child abuse. She is a 3rd Degree Black Belt in Original Okinawan Shin Mei Shorin Ryu, a certified diver, a foster parent and rescuer of dogs, and last but not least a mother. Her 26 year old daughter resides in Seattle, Washington. She is a very proud military mom as well. Her step son is stationed in Sasebo, Japan in the US Navy. Helping individuals that are in great need of second chances along with providing hope to those in need are her passion. Spending time with family, entertaining, culinary arts, and traveling to places she has never been are on top of her priority list.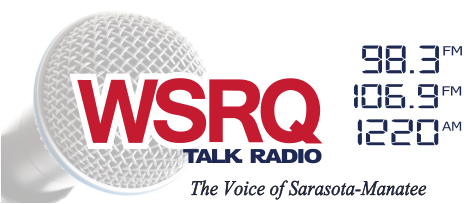 Ho

sts

a weekly

Real Estate Unplugged

show WSRQ Talk Radio station

Her specialty is Home-ownership for First Time home buyers.

Rent to Own and Lease options are talked about on almost every show.

Her weekly show is broadcast on

Saturdays at 2pm

Join her any time to listen, email, or call ANYTIME!
KAY WINEFORDNER
REALTY EXECUTIVES SOLUTIONS
4924 S TAMIAMI TRAIL
Sarasota, FL 34231

Office: 941-957-0833

Mobile:
941-302-1707 or text me
Personal eFax:
941-981-1431

Email: winefordner@gmail.com

http://sarasotatalkradio.com/real-estate-unplugged/